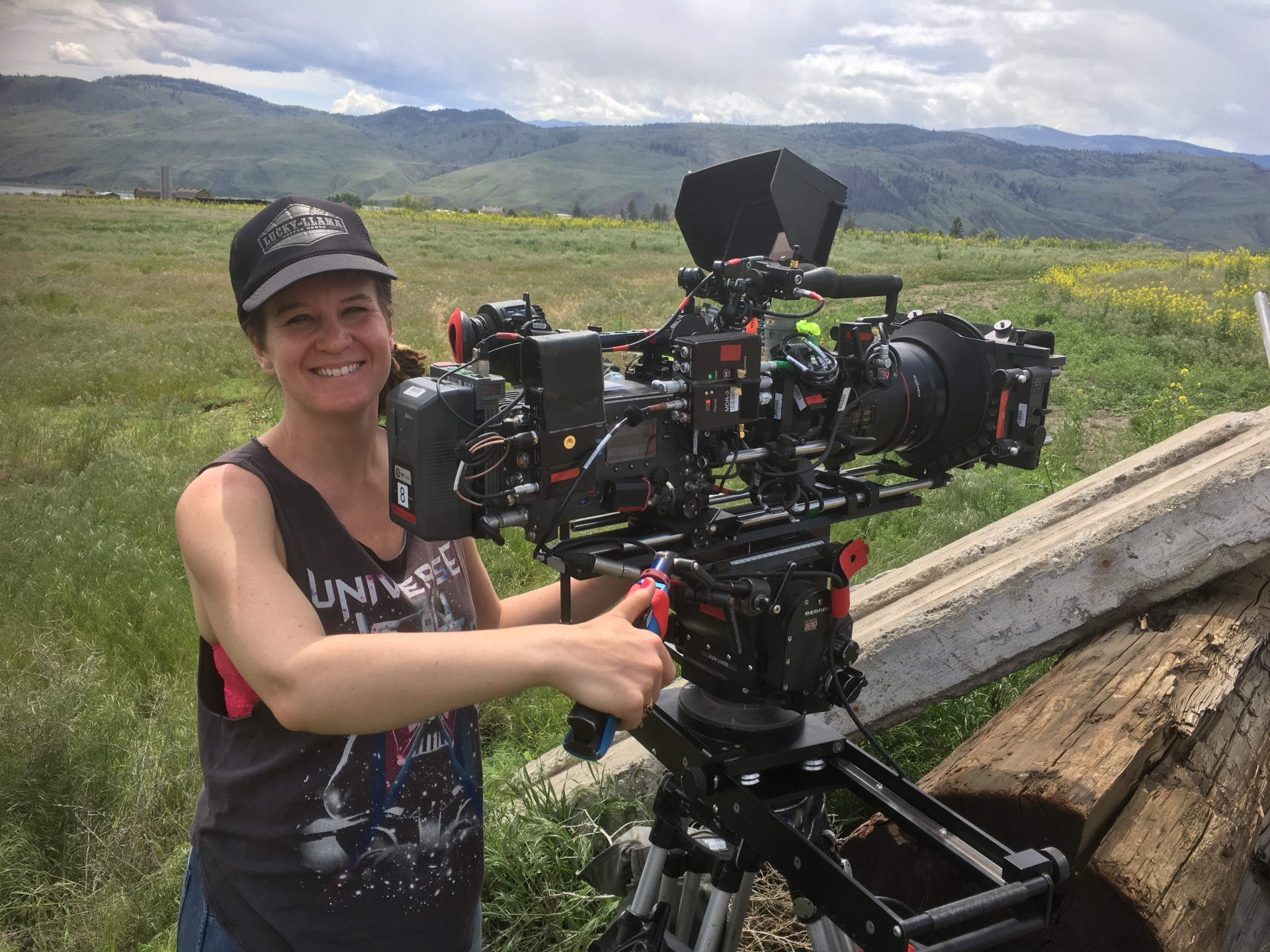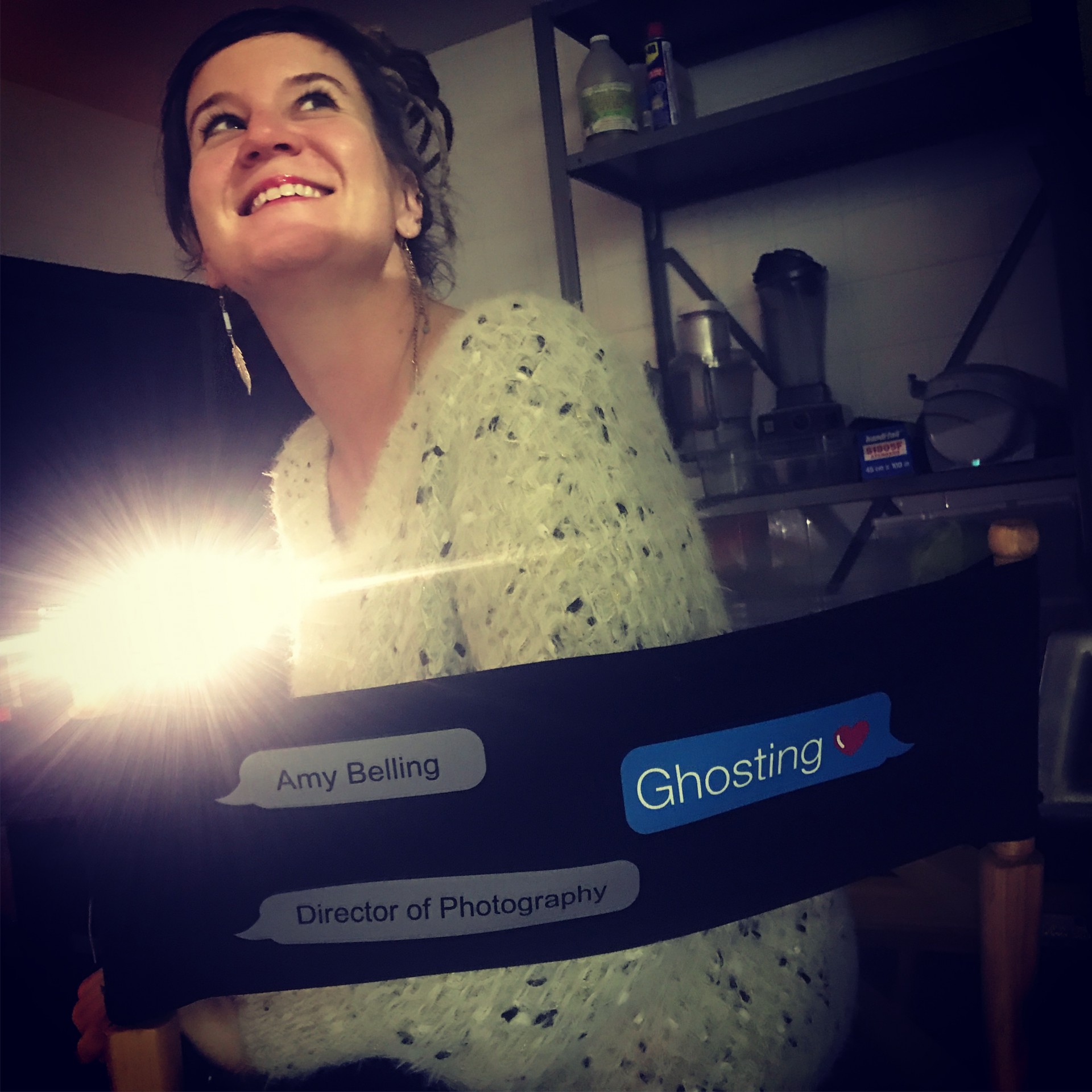 AMY BELLING, csc
Director of Photography, IATSE Local 669
Amy Belling csc is a Canadian Society of Cinematographers nominee and multiple Leo Award winning director of photography with a Master of Fine Arts in Cinematography from the American Film Institute Conservatory in Los Angeles. Belling just wrapped GHOSTING, a TV movie for Freeform and Disney starring Aisha Dee, Kimiko Glenn and Kendrick Sampson. Recently released, is the US romantic comedy YOU CAN'T SAY NO starring Peter Fonda, Marguerite Moreau and Hamish Linklater, which shot in Sonoma, Northern California. Belling's documentaries with the National Film Board of Canada include BEAUTY by Christina Willings (Vancouver/Montreal) and the 2018 CSC nominee for Best Cinematography in a Docudrama HOLY ANGELS (Northern Alberta/Vancouver) by Jay Cardinal Villeneuve. The US indie feature, A REMARKABLE LIFE, starring Daphne Zuniga, Helen Slater, Eric Roberts, John O'Hurley and Mark Margolis, shot in Denver and was released on 40 screens across the US. One of Belling's features, SONGS SHE WROTE ABOUT PEOPLE SHE KNOWS, was profiled in the American Cinematographer Magazine, premiered at the Toronto International Film Festival and was nominated for three Canadian Screen Awards 2016. 
Belling has worked extensively in both film and video across features, documentaries, music videos, television and commercials since lensing her very first critically acclaimed short films, WHY THE ANDERSON CHILDREN DIDN'T COME TO DINNER (2003) and THE SADDEST BOY IN THE WORLD (2006) by Jamie Travis, which screened at the Toronto International Film Festival, SXSW, Slamdance, Rotterdam and Karlovy Vary. She is a Director of Photography/Camera Operator in IATSE 669. As a 2nd unit DOP, Belling worked with the legendary John Bailey, ASC on Greg Kinnear's directorial debut PHIL (2016) starring himself, Emily Mortimer, Luke Wilson, Jay Duplass, Bradley Whitford, Robert Forster and Taylor Schilling. 
Belling resides between Los Angeles and Vancouver, has an O-1 working visa in the US, is a Canadian and holds an EU passport from Finland.
RELATED EDUCATION
| | |
| --- | --- |
|  2008-2010 |  American Film Institute Conservatory, Cinematography Fellow – Masters of Fine Arts |
|  2006   |  Toronto International Film Festival Talent Lab, Producer participant |
|  2005  |  Berlinale Talent Campus delegate, Producer/Cinematographer |
|  2005 |  Langara College, Short Screenplay Writing |
|  1998-2003 |  The University of British Columbia BA Film program & BA Theatre program |
|  2002 |  William Davis Centre for Actors' Study |
|  2000  |  RMIT University in Australia, Exchange Abroad Program |
|  1999  |  Vancouver Film School courses, Flagperson & BC Film Industry Orientation |
|  1996-1998 |  Film & TV Production Program at Brookswood Secondary, Langley, B.C |
|  1997  |  Gulf Islands Film and Television School, Galiano Island, B.C.  |